What To See in Moscow during FIFA World Cup-2018
2
Май
2018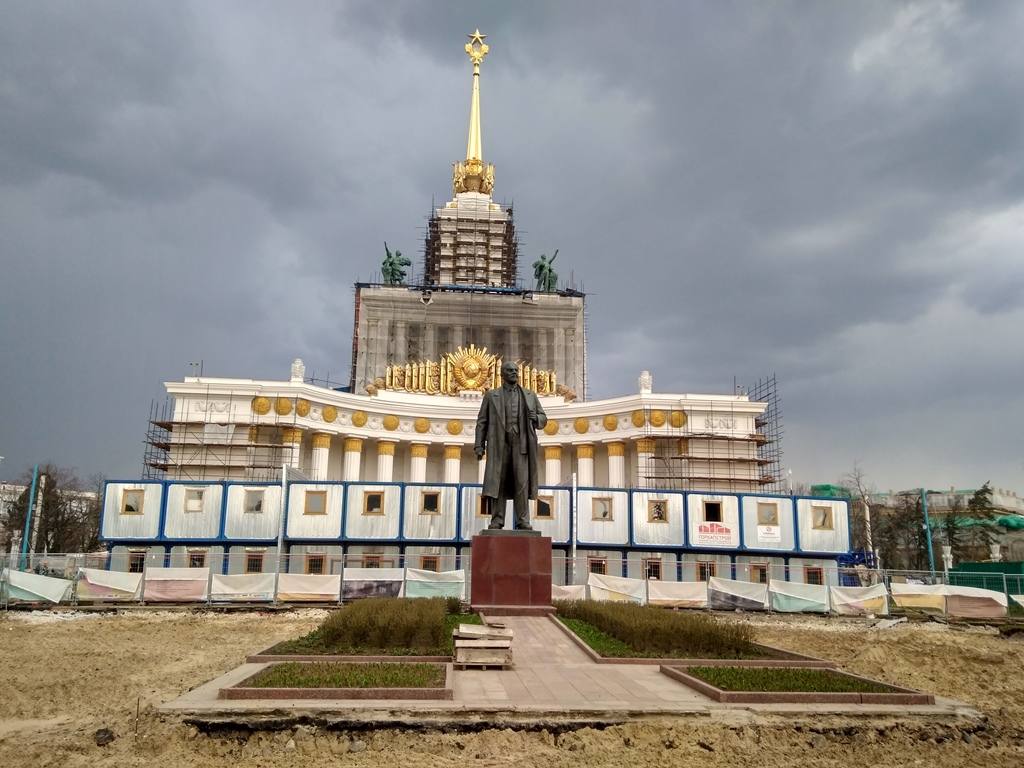 The most unusual tour in Moscow: the Soviet heritage of VDNH park with kick scooters!
Russia is in the spotlight of millions of fans because of the upcoming 2018 FIFA World Cup, which will take place from June 14 to July 15 of 2018.
11 cities will host the World Cup matches and there will be played a total of 64 games. 12 of them, including the World Cup Final, will be played in the Russian capital – Moscow.
Sure, if you're coming to Moscow you want not only to enjoy the games but also see the famous attractions! I have a great idea where to go! Let's explore amazing VDNKh (the biggest USSR expo) with brilliant examples of Soviet architecture style (49 monuments, including fountains!) WITH KICK SCOOTERS!
Right now the park is in repair (until September 2018), but it's still possible to sneak in (legally!) and see its glorious beauty! With handy kick scooters, it will be much more fun as just walking around (the park has a territory of a 2,4 sq. km). We will be able to see all the pavilions, including the most distant ones just in 1 hour!
WHO IS THE TOUR GUIDE?
I'm a freelance journalist with a passion for sports and architecture and an extremely high level of curiosity. 11 years of being an active member of Couchsurfing project with over 100 guests from all over the world (I did showed them around!).
WHAT WILL WE SEE?
The famous "Friendship of the People" and "Stone Flower" fountains, all the most beautiful pavilions – "Central", "Belorussian SSR", "Agriculture", the biggest pavilion – "Space", the space launch vehicle "Vostok", the "Buran" spacecraft, epic "Worker and Kolkhoz woman" statue and many other exciting things. Also, we'll taste amazing and extremely cheap Soviet donuts in a cozy little cafe or/and visit a real Soviet canteen (stolovaya).
ARE THE KICK SCOOTERS SAFE AND EASY TO RIDE?
Kick (or push) scooters are really easy to ride by a human of any age from 3 to 90 (or more) and weight up to 120 kg. You can do it wearing a tuxedo or a cocktail dress. Just a couple of graceful learning curves. I have two kick scooters and they are suitable for children starting from 6-7 year old. Riding a scooter on a flat surface is pretty effortless, but there might be some places where you'll have to carry them for a little while (construction sites, but most of the area is rideable). They are not heavier than 4-5 kg. And sure you are responsible for your own safety.
WHERE DO WE MEET?
Most likely at the VDNKH metro station, but it's negotiable. I'll explain in all details how to get to the point where I meet you with scooters!
HOW MUCH IS IT?
$30 for one person and $40 for two (scooters are included and the food is not) for an hour tour (it can be extended for an extra money).
HOW TO BOOK?
Just send me a message through whatsapp/viber/telegram: +7 9O9 66o 9I 4I (do not copy the number, just retype it).
See ya!
Your Natie